---
Pastor Joseph V. Thelusca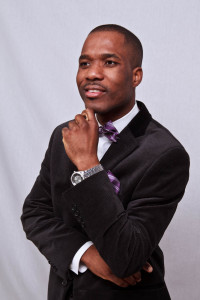 Joseph V. Thelusca a is a graduate of Montclair State University with a Bachelor of Science Degree in Dietetics & Nutrition and the Andrews University Theological Seminary, Berrien Springs, Michigan with a Masters of Divinity. In 2010 he was appointed as Assistant Pastor of The SDA Church of the Oranges in Orange, New Jersey. During his tenure as Assistant Pastor, he has been instrumental in enhancing the Youth, Community Services, Discipleship and Bible works ministries that minister to the spiritual, emotional, educational, physical and financial needs of the church and community.
On August 1, 2014, he was assigned to The Mount Olivet Seventh-day Adventist Church, in Neptune, NJ. In addition to his pastoral and connectional responsibilities, Pastor Thelusca currently serves as the Chief Chaplain of the East Orange Police Department, Chairman of the New Jersey Caribbean-American State Commission and Spiritual Counselor to Council President Charnette Frederic, Irvington, NJ.
Pastor Thelusca has worked extensively with programs to enhance the educational and leadership skill sets of our youth. For three years he served as the Pathfinder Coordinator for the New Jersey Conference charged with multiple church youth training programs, serving as the liaison between Pathfinder Directors and the Conference Youth Leader, acquiring resources and facilitating youth training programs. He also served as the Youth Director for Maranatha SDA Church in Newark for two years.
On a state level, he served the Caribbean and Chief of Staff for Assemblyman Craig A. Stanley, NJ Legislative 28th District. Under Governor Christie Whitman, Pastor Thelusca served on the NJ State Parole Board and Special Assistant to Board Members and Chairman during panel hearing. He has also served as the Ombudsman and Inmate Advocate for Essex County Jail. On October 1, 2014, Governor Chris Christie appointed Pastor Thelusca to serve on the State Commission for National and Community Services and his term expires in October 2017.
Pastor Theluca's national and international work experiences include serving as the Senior Consultant for Government Relations Worldwide at BKSK Associates in Washington, DC, and as Adviser to The USAID Assistant Administrator for Latin America. Upon his recommendation, The White House for a second time held a briefing to celebrate Haitian-Americans Heritage Month and Tom Shannon, Assistant Secretary of the Western Hemisphere at the State Department was selected as the keynote speaker. Also, Karl Rove, The former President's Senior Adviser was a keynote speaker.
Pastor Thelusca was the first Haitian-American to be elected as a Board of Education member and the youngest elected official in New Jersey. He served as a Board of Education Member in Irvington from 1998 to 2001. His interests include running, reading, public policy and travel. Since 2005, he has been happily married to the former Marthine Fleurinor of Miami, Florida. They currently live in Hazlet, New Jersey.